Michael Santos, Branch Manager Executive | MLO
NMLS # 199875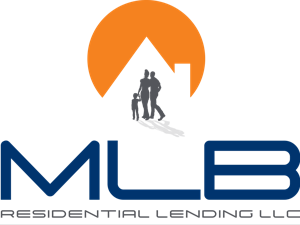 Michael is a well-qualified, results-oriented Mortgage Banker who has been in the industry since 2000 and has an intense passion for this business. Home ownership, when executed properly, allows for a higher quality of life and he is proud to play a role in improving the lives of others. The mortgage process can be very complex and regulated. It should not be done with a bank that sees a borrower as another number. The transaction requires an expert with a great team behind them in order to keep things flowing smoothly. That expert is Michael and the team is MLB Residential Lending, LLC.
The way Michael does business is very simple. He measures twice cuts once. Purchasing a home is one of the largest investments a person will make in his or her lifetime. Michael takes time to meet with every one of his borrowers to learn their long-term goals and expectations. Every borrower is unique and he uses his expertise and knowledge to educate his borrowers on the process and caters a loan that best fits each borrower's lifestyle. Communication is also vital to the way he does business. Michael and his team keep all of his borrowers up to date on a weekly basis making it possible to always hit their targets and goals.
Why choose Michael and the MLB team for all your home purchasing needs?
Team of Highly Dedicated Professionals. Michael has a team of professionals dedicated to working with his borrowers to ensure all details of the loan are addressed at all times. He has loan officer assistants along with a processor dedicated to work on all of his files. Along with Michael, they ensure the loan process goes as smoothly as possible.
Pre-Qualifications 24/7. Michael understands the importance of getting pre-qualifications executed in a timely manner so the client can put an offer on the home of their dreams. He and his team work 7 days a week (Yes Sundays too!) to ensure you are delievered a pre-qualification whenever needed.
Education. Michael offers year round educational courses that help educate borrowers on the importance of owning a home.
Michael is ready to help you with all of your home finance needs. Call or contact him via email to get him working for you!